International Milongas Vienna Summer 2018

---

DJ Ewa Zbrzeska (London, UK / Poland)
London based, originally from Poland, Ewa has been regularly DJing at various London venues (Corrientes, Pavadita, the Crypt, the Dome, Carablanca, Negracha & The Light). She has been invited to play at UK festivals as well as European events, inc Paris, Oslo, Warsaw, Łódź, Lviv, Angoulême, Marseille, Palermo, Geneva, Vienna, Moscow, Yalta, Edinburgh, Rome, Amersfoort, Barcelona & Sitges. She plays traditional tango, with emphasis on creating different moods and musical textures to offer a variety of emotions to the dancers.
FINALLY ONLINE - TANGO-DJ.AT DATABASE v3!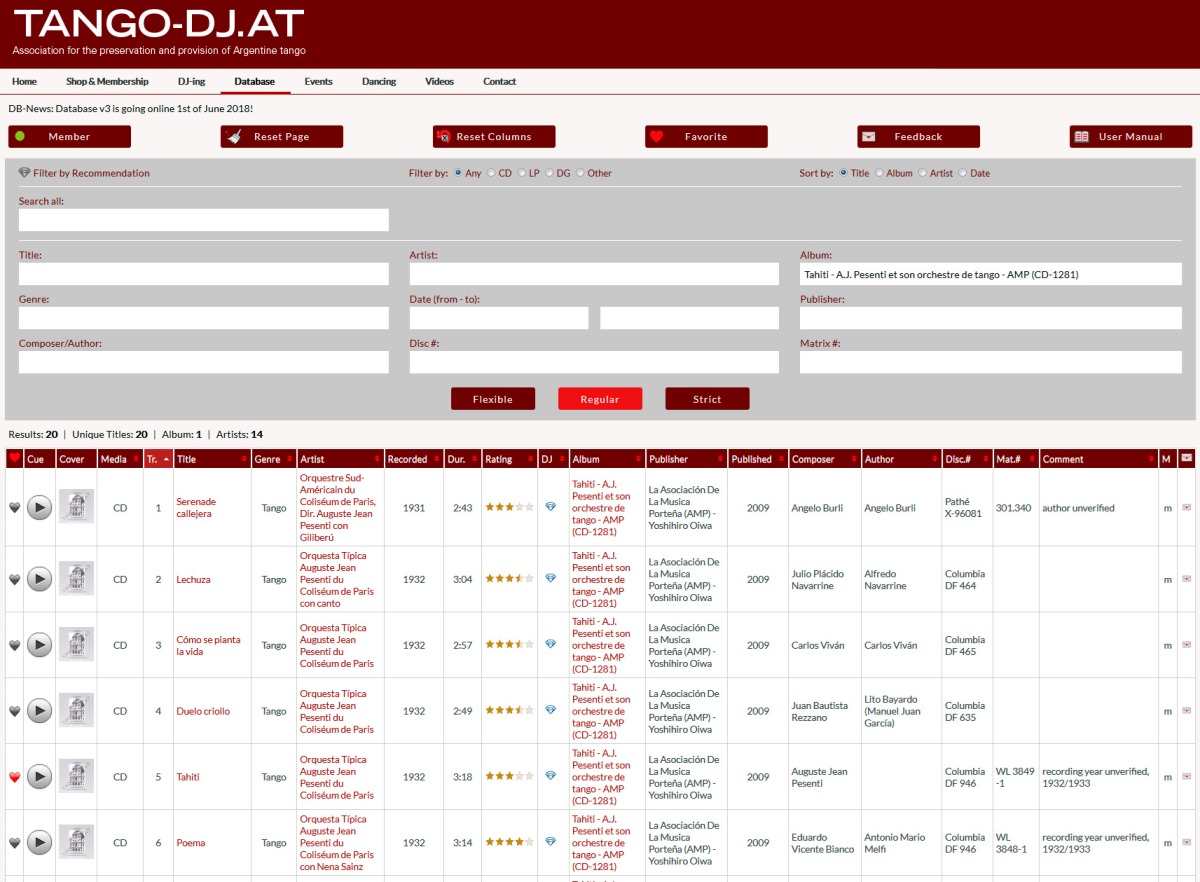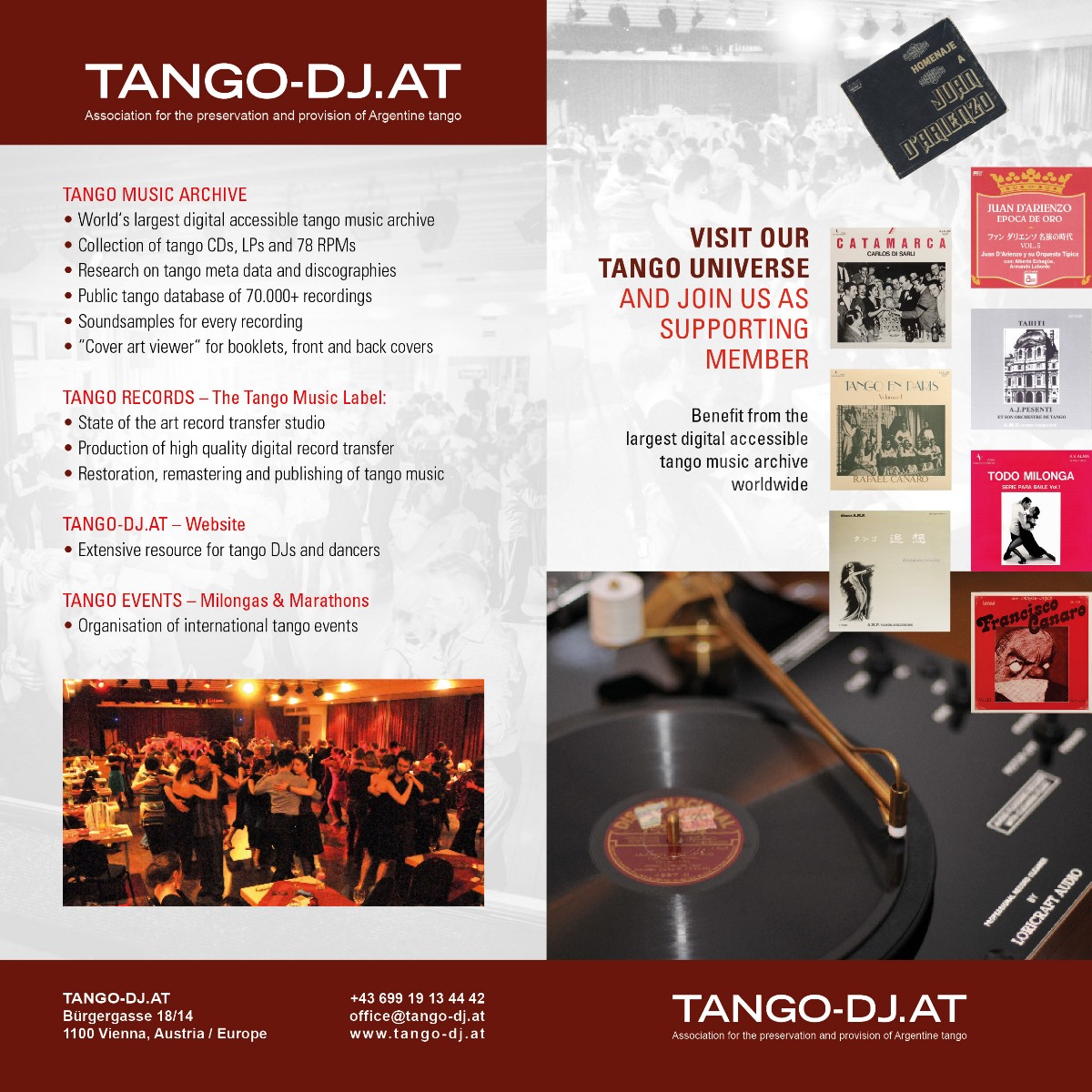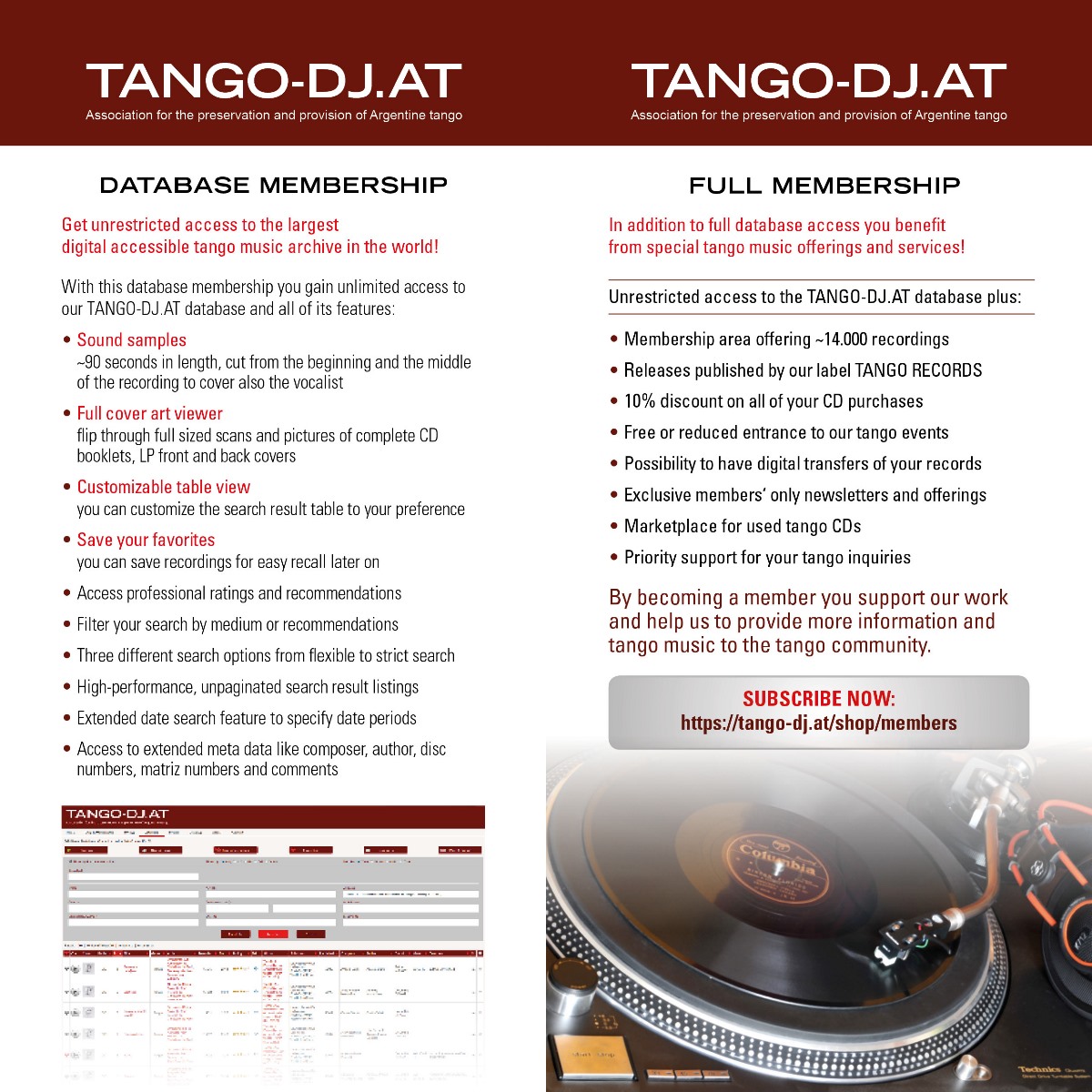 Upcoming TANGO-DJ.AT events: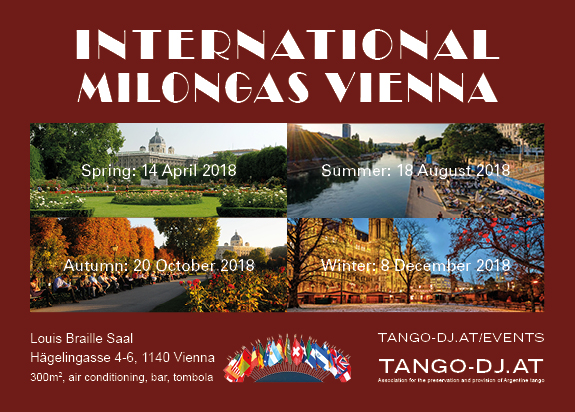 International Milongas Vienna 2018

---

DJ Alexandra Kotelnitskaya (Kiev, Ukraine)
I don't believe it's possible not to play at least one tanda of Troilo in 3 hours. I love to watch people dancing to my favorite music and saying 'thank you for the music' with eye-contact afterwards, and I suffer from the usual Tango-DJ mental disorder of separating non-tango music into just two categories: suitable for cortinas, and everything else ??
I enjoy being a tango DJ so much that I started to organize a special festival Tango Remolino where DJs are the main and only stars. So now I am looking for them everywhere in the world.
After my long experience as a Tango DJ, I pretty much know what tango to play at what moment, simply based on the smiles and reactions from the dancers. I use all the well known tangos from the Edad de Oro to fill the dance floor with energy and passion

---

DJ Ewa Zbrzeska (London, UK / Poland)
London based, originally from Poland, Ewa has been regularly DJing at various London venues (Corrientes, Pavadita, the Crypt, the Dome, Carablanca, Negracha & The Light). She has been invited to play at UK festivals as well as European events, inc Paris, Oslo, Warsaw, Łódź, Lviv, Angoulême, Marseille, Palermo, Geneva, Vienna, Moscow, Yalta, Edinburgh, Rome, Amersfoort, Barcelona & Sitges. She plays traditional tango, with emphasis on creating different moods and musical textures to offer a variety of emotions to the dancers.

---

DJ Toufik Cherifi (Brussels, Belgium)

---

DJ Fabiola Loik (Trieste, Italy)

---
Vienna Calling Tango Marathon 2018 Spring Edition Video Trailer: